the PERFECT peel is a revolutionary, new, medium depth chemical skin peel that delivers healthier, younger looking skin in just one week!

the PERFECT peel combines vitamins, minerals, and a blend of TCA, Kojic, Retinoic, Phenol and Salicylic acids, together with a powerful anti-oxidant - Glutathione.
---

Glutathione

the addition of this powerful anti-oxidant within The Perfect Peel, improves results as it neutralises the harmful effects of Free Radicals slowing down the aging process, helping prevent wrinkles

---

Kojic acid

lightens skin, increases collagen and elastin production resulting in brighter, tighter skin

---

TCA, Phenol & Retinoic acid

correct pigmentation and reduce wrinkles

---

Salicylic acid

reduces inflammation and exfoliates the skin

---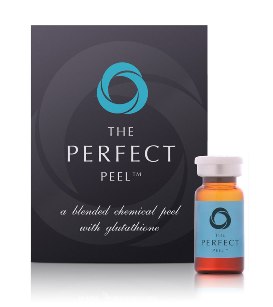 Individually, these ingredients are very powerful, but when combined, they produce very impressive results.
the PERFECT peel

™&nbsp -- &nbspFacial Peel Treatment Results
---
All skin colours are safe to treat with The Perfect Peel, and no pre conditioning is required prior to having a peel. (Patients on Roaccutane must stop usage 3 months prior to treatment)
After just one treatment overall skin tone and complexion will appear smooth, glowing and fresh. For more severe skin conditions such as melasma or active acne 2-3 peels may be required 4 weeks apart to deliver optimal results.
The peel itself takes only 15 minutes in clinic, and along with this, an individual home treatment pack is provided.
The Perfect Peel is a medical grade skin peel; this means it should only be applied by a trained medical professional.
the PERFECT peel

™&nbsp -- &nbsp Treatment Cost
---
The price for a skin peel treatment is £350.&nbsp Please see our Price Guide for a full list of treatment prices.
Please do get in touch to arrange your complimentary consultation...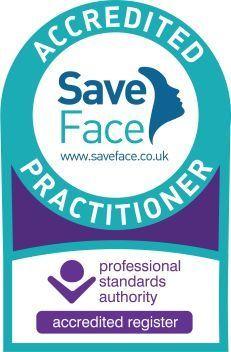 The Sign of Safe Non-Surgical Cosmetic Treatments