Bocouture® & Xeomin®, like the two other product pairings of &nbspBotox & Vistabel, &nbspDysport & Azzalure, are Botulinum Toxin Type A. From those product pairs, &nbspBocouture® together with Botox® and Azzalure®, make up the cosmetic use &nbspAnti-wrinkle injection product &nbspfamily; &nbspBotox, without doubt, being the most famous of them all.
Like Botox and the alternative injectable products for wrinkle relaxing, Bocouture being a Botulinum Toxin, is a natural, but highly purified protein. It facilitates the relaxing of muscles, thus softening wrinkles and facial lines, allowing the signs of facial ageing to be reduced to create a younger look. Our Anti-wrinkle Injections Treatment page explains, in more detail, how the anti-aging process of relaxing lines and wrinkles is achieved.
Bocouture and Xeomin?
---

Bocouture, arguably, the least well known of the cosmetic use Botox 'competitors'. Bocouture manufactured by Merz Pharma UK, is the latest of the Botulinum Toxins Type A to gain a license for cosmetic use in the UK; it gained it's licence in 2010. Prior to this, the product which constitutes Bocouture, was available in the UK as Xeomin; however, Xeomin was licensed for medical use only.
Bocouture - vs - Botox
---
Bocouture® should perform equally as well as Botox®, both in terms of speed of effect, and, in terms of duration of effect.

The main difference, is that Bocouture contains less protein than Botox and the other competing wrinkle relaxing injection treatment products. The suggestion is, that this reduces the possibility of 'loss of effect' through anti-body production. However, where this could be relevant when large volumes are being used for medical indications, it is considered questionable as to whether this would be applicable when being used for cosmetic purposes only.
How long does Bocouture take to work?
---
Bocouture usually starts to take effect within 2 to 3 days, with the result improving, until maximum line and wrinkle reduction effect is seen at approximately 10 days after treatment. This will vary, dependant on the age and muscle strength of the client.
It is possible to arrange a follow up appointment after 2 weeks, where if necessary, adjustments can be made.
How long does Bocouture last?
---
A Bocouture wrinkle relaxing injection treatment is expected to last on average for 3-4 months; this may be longer in some individuals.
Are Bocouture treatment injections painful?
---
There may be a slight sting during the injection treatment, but this, if it is felt, will only last a second or two: all needles used are extremely fine.
Bocouture side effects
---
As with Botox, and all the alternative wrinkle relaxing injection treatments, there could possibly be some minor side effects: localised tenderness, a little redness or swelling, all will usually fade within 30 minutes; sometimes, a small amount of pinprick bruising is present; it is possible, that inflammation or infection can occur, but this is extremely rare.
After a Bocouture wrinkle relaxing treatment
---
No downtime is necessary after receiving a Bocouture injection treatment. The key considerations are: keeping your head upright for four hours - most daily activities are fine, but no exercising or serious exertion on the day of treatment.
Your practitioner will provide any specific aftercare instructions.
Cost of Bocouture
---
The price of anti-wrinkle treatment is from £160 - please see our Price Guide for further information
---
Further advice & FAQs relating to Bocouture, Botox and the other treatments for relaxing wrinkles, can be found on our Anti-wrinkle Treatments Information page.
---
Please get in touch and arrange your free consultation ...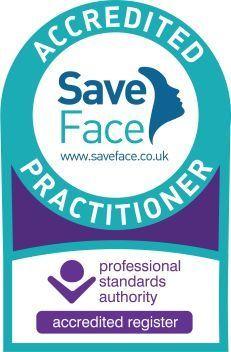 The Sign of Safe Non-Surgical Cosmetic Treatments