Radiesse®&nbsp is a well established dermal filler with over 2 million packs used since its approval by EU authorities in 2004. It has CE certification which is the European Union Standard for product safety.
The cream like texture of Radiesse, stays soft, feels natural and produces effective results which are both immediate and long lasting.

Radiesse is biodegradable and therefore a non-permanent implant. Therefore, treatments delivered over time, can be tailored to the ever changing aesthetic facial requirements of our clients.
The calcium hydroxylapatite (CaHA) microspheres, of which Radiesse is composed, occur naturally in human tissue, making Radiesse fully biocompatible. This means that an allergy test prior to treatment is not required.
Once injected into the dermis, Radiesse forms a scaffold within the skin providing a lifting effect, pushing up contour deficits. Simultaneously, the calcium microspheres, stimulate your own collagen production providing support and volume to: cheeks, jaw lines and chins.
Radiesse dermal filler also offers a wonderfully effective treatment solution for ageing hands, where veins and bones can become increasingly visible, restoring volume and therefore a more youthful appearance.
Radiesse
®

&nbsp Treatments&nbsp ~ &nbspEffective In Many Areas:-
---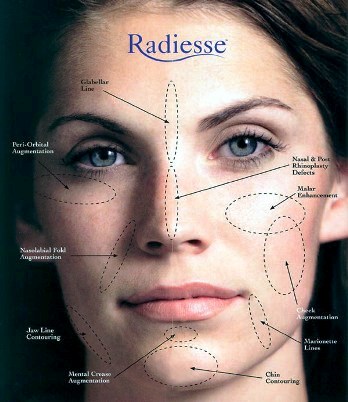 i. Eyebrow
We can subtly lift your eyebrows to make your eyes appear more open and fresh
ii. Temple
Hollow temples can be filled out to give your face a fuller, healthier appearance
iii. Bridge Of The Nose
Nasal imperfections can be reshaped and smoothed out without resorting to surgery
iv. Earlobe
By adding a little volume, we can help restore the fullness and smoothness of the earlobes
Volume in the cheekbone strengthens the 'V' shape of the face and shapes a youthful appearance
Regardless of how good our genes are, all types of skin eventually lose tone, proportions shift, and volume reduces. Cheeks sink slowly downwards, the chin loses definition and the face becomes broader towards the bottom. The result is that the 'V' shape of the youthful face slowly turns upside down and our age becomes increasingly visible – regardless of how young we feel.
Treatments with Radiesse can reinstate the 'V' effect of the younger face, inclusive of the effective of reinstating lost volume in sunken cheeks.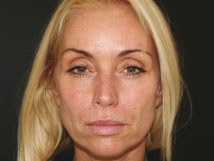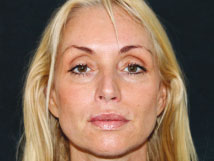 Radiesse Dermal Filler
Patient Before and After Radiesse Dermal Filler Treatment
The folds between the nose and corner of the mouth, also known as the 'laugh lines', are often the most noticeable lines. They can be filled out easily, giving you a fresher and younger look immediately.
These are the lines that go from the corners of the mouth down to the jaw. With the marionette lines filled in, you will gain a more cheerful expression.
The jaw-line can be defined and contoured to help maintain the youthful 'V'.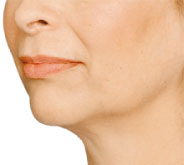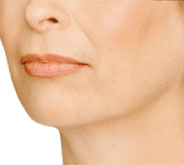 Defined Jawline
Before and After Radiesse Dermal Filler Treatment
x. Chin Fold
A sunken chin can be filled in defining the base of the 'V'.
xi. Chin
By defining the jaw line and strengthening the chin an improved profile can be achieved.
Veins and bones are more clearly visible with age. Retain a youthful appearance with Radiesse by adding volume to the back of the hands.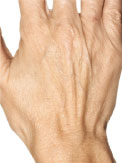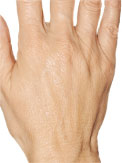 Before and After Radiesse Dermal Filler Treatment
How long does Radiesse
®

&nbsp dermal filler last?
---
Radiesse treatments are expected to last for many months: usually up to 1 year, longer in some patients.
Dermal filler cost -- Radiesse
®
---
A facial dermal filler treatment is from £300, dependent on what we are looking to achieve - please see our Price Guide as an indication of costs.
Please do get in touch to arrange a free consultation ...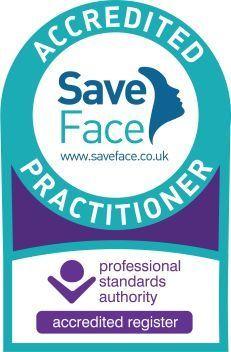 The Sign of Safe Non-Surgical Cosmetic Treatments