Beauty for Men. At Karen Lockett Clinics, we offer a range of non-surgical cosmetic treatments which produce highly effective anti-aging and skin rejuvenation results for men. Our cosmetic procedures range from injections to reduce fine lines and wrinkles, to skin rejuvenation therapies, all which help to achieve, and maintain, a more youthful, fresher look.
These non-surgical treatments fall into four core therapy areas:
One, or a combination, of these anti-ageing treatments, will help soften the impact of time and give a rejuvenated appearance.
Karen has always treated men, but over the years, the number has increased as larger numbers of men are paying more and more attention to their appearance, aware that this can positively impact both their personal and professional lives.
---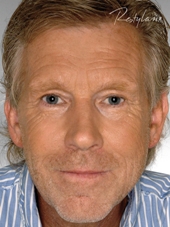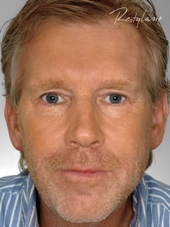 Dermal Filler Treatment for Men
---
All the treatments and products listed on our website are as equally effective in the treatment of men, as ladies. However, through her extended experience, Karen appreciates the differing requirements in treating the male face. Importantly, facial muscle strength differs, and also, the facial landmarks that denote an 'attractive, youthful face', are very different in the male.
All consultations and treatments are confidential, so no one will know you have given your appearance a boost with a non surgical treatment at one of our clinics. Unlike some clinics, we do not charge a premium for male patients receiving medical aesthetic treatments.
---
Please do get in touch to arrange a free consultation...
---