Sculptra® anti-aging treatment, is designed to restore a more youthful look - naturally and gradually.
Traditional dermal fillers get rid of lines, wrinkles and folds, courtesy of the filler itself replacing volume lost through aging. Sculptra works differently: it replenishes lost volume by stimulating the growth of your own collagen, treating the underlying cause of facial ageing, and so giving a more youthful appearance. Sculptra slowly and subtly reduces your lines, wrinkles and folds.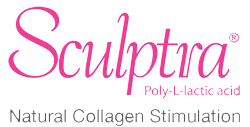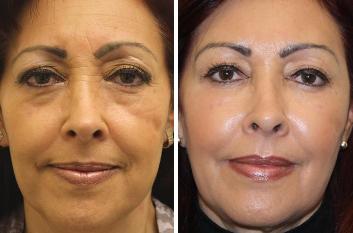 Sculptra Dermal Filler
Before and After Sculptra Treatments
Sculptra® is a biocompatible and biodegradable injectable material known as Poly-L-Lactic acid (PLA), that naturally stimulates the skins cells to produce its own collagen. Sculptra can give you a fuller, more natural look that can last for up to 2 years.
Poly-L-Lactic acid is absorbed naturally by the body and has been used for years in dissolvable stitches.
Where is Sculptra
®

used?
---
Sculptra® replaces lost collagen in the middle to lower face and chin area.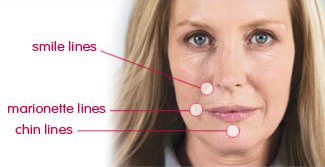 Middle Face:

Sculptra can be used to treat nasolabial folds (the deep lines between the nose and mouth) and for cheek enhancement

---




Lower Face:

Sculptra can be used to treat marionette lines, pre-jowl sulcus, the mandibular line (jaw line) and facial fat loss through ageing or illness

---
We can also treat some of these areas with PDO Threads which can deliver results similar to a surgical face lift, and may provide a possible alternative for some clients with volume loss and facial sagging. These treatments are minimally invasive, are carried out in clinic with almost no down time save the possibility of some minor bruising. Please see our dedicated &nbspPDO Thread Lift&nbsp page for further information.
Are the results of Sculptra treatments immediate?
---
No: Sculptra targets the underlying causes of the signs of ageing - it can give you noticeable results, but they emerge subtly. However, once Sculptra has taken effect, the result can go on to last for 2 years, possibly longer.
Some visible improvement can be seen within the first few weeks of treatment, but Sculptra is designed to deliver it's unique effects over the course of a few months, with an average of 3 to 5 sessions.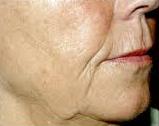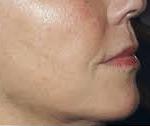 Sculptra Dermal Filler
Patient Before and After 3 Treatment Sessions
Because the production of new collagen formation is a gradual process, each treatment session will yield results that are more noticeable.
How many Sculptra treatment sessions will I need?
Are Sculptra injectable treatments painful?
Is a skin test required prior to treatment with Sculptra?
What are the possible side effects of Sculptra injection treatment?
Sculptra Post-Treatment Aftercare
How much does Sculptra Treatment Cost?
---
The cost of a Sculptra treatment course is largely dependant on the degree of correction you and Karen may decide upon; this will then dictate how much Sculptra (number of vials) will be used per treatment, and also, how many treatment sessions are needed.
Sculptra treatments being tailored to individual patients, the cost will vary from person to person. The best way to determine your individual Sculptra treatment price, is by taking advantage of a free consultation with Karen.
As an indication of Sculptra treatment cost, our Price Guide provides information with regard to unit price.
---
Please call to arrange a complimentary consultation, where an individually tailored Sculptra treatment plan can be formed. You can then decide, in your own time, if you would like to proceed with treatment....
---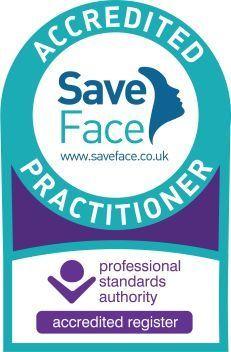 The Sign of Safe Non-Surgical Cosmetic Treatments