Botox® injection treatment is a highly effective method of reducing lines and wrinkles, especially in the upper face region, from the sides of the eyes upwards.
Botox is the most well known of all the Anti wrinkle injection treatment products, so much so, that Botox injections are referred to, more often than not, as a generic term to refer to any injection treatment for the relaxation of lines and wrinkles (Botox is to anti wrinkle injection treatments, as Hoover is to vacuum cleaners...).
What is BOTOX?
---
Botox is, as are all cosmetic Anti-wrinkle injection treatment products, a Botulinum Toxin Type A (BtxA). Botox is a naturally occurring purified protein, which, when injected into specific muscles temporarily relaxes them, helping to get rid of lines and wrinkles, softening facial expressions and so improving the signs of facial ageing. We discuss this further on our Botox Anti-wrinkle Injections page.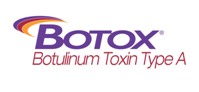 For over a decade, Botox, and the alternative Anti-wrinkle Botulinum Toxin products, have become the cornerstone of anti-ageing treatments in non-surgical cosmetic medical practice for the removal of fine lines and wrinkles. Botulinum Toxin has also been used in the treatment of certain medical conditions for over 20 years.
The ability to rapidly soften wrinkles caused by facial muscle movement (and in some cases over time, even make them disappear altogether) in a safe non permanent way, has catapulted Botox injection treatments to the forefront of rejuvenation therapy.
So what is VISTABEL?
---
Vistabel® is manufactured by the same company that produces Botox: Allergan®.
From a consumer's point of view there is no discernable difference between the two products. Basically, Vistabel and Botox are an identical product, but presented in differing size vials: Botox being suitable for medical use, Vistabel orientated purely towards cosmetic use.

When Allergan licensed their Botulinum Toxin product for cosmetic use in the US back in 2002, it was under the name 'Botox' (and hence, due to it's huge popularity, becoming the 'name' for Anti-wrinkle injection treatments). However, when licensing in the UK, they chose to licence their Botox product under the name of Vistabel. Vistabel was the first Botulinum Toxin to gain a license for cosmetic use in the UK; that was back in 2006.
How long does Botox / Vistabel take to work?
---
Botox does not work immediately following treatment, but takes on average 2 to 3 days to start to take effect; the results then develop and peak at around 2 weeks, when the full effects will be seen.
How long it takes for a Botox injection to have an effect, will depend on varying factors such as, your age, and the strength of your facial muscles.
At 2 weeks, if required, a follow up appointment will be made where the results of your treatment are checked and any slight adjustments can be made if necessary.
How long does Botox / Vistabel last?
---
The results of a Botox injection treatment will last on average 3-4 months, but can last longer in some individuals.
Are Botox injections painful?
---
No, Botox injections are not a painful procedure to have done: the needles used are very fine. It may sting very slightly at the time of the injection, but this lasts only 1-2 seconds.
Botox / Vistabel side effects
---
Minor side effects associated with Botox treatment injections, may include: localised tenderness, a small amount of localised swelling, or redness, which all normally settle within 30 minutes; occasionally there may be a very small amount of pinprick bruising; extremely rarely, there may be inflammation or infection.
After Botox / Vistabel treatment
---
There is no real downtime after receiving Botox injections, the main considerations on the day of treatment are: keep head-upright for four hours (i.e. most normal daily activities are fine, but no hands and knees scrubbing of the floor!), and no exercising on the day of treatment.
Your practitioner will provide you with any specific aftercare instructions.
Botox / Vistabel prices
---
The price of anti-wrinkle treatment is from £160 - please see our Price Guide for further information
---
We also have further advice & FAQs relating to Botox, and the alternative wrinkle relaxing treatment products, on our Anti-wrinkle Treatments Information page.
---
Please do get in touch to arrange a free consultation ...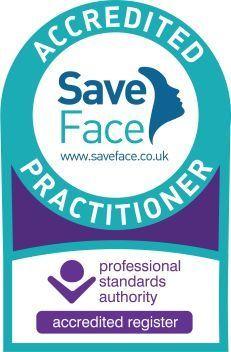 The Sign of Safe Non-Surgical Cosmetic Treatments