Nose Wrinkles, or Bunny Lines as they often referred to, are the wrinkles which form at the side of the nose. Commonly, people have more than one Bunny Line, with the lines and wrinkles becoming apparent when the nose moves on the face, as it often does when people smile.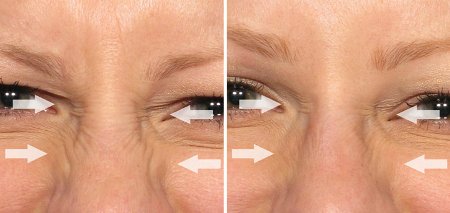 Bunny Lines
The "bunny", in Bunny Line, not surprisingly, is a reference to the wrinkled and twitchy noses of rabbits. As people age, Bunny Lines tend to form naturally as a result of years of smiling, frowning, and forming other facial expressions.

Nose Wrinkle Treatment
Before and After -
BOTOX

®
Treatment
We can get rid of wrinkles effectively, treating unwanted Bunny Lines with Anti-Wrinkle injections such as Botox®, Dysport® or Azzalure®: these muscle relaxing injections, pinpoint the muscles that create the lines, smoothing away the wrinkles for a fresher, more youthful look.
Nose Wrinkle | Bunny Line Treatment Cost
---
As a standalone procedure, the cost of Bunny line treatment is £50.
If received at the same time as other anti-wrinkle treatment injection treatment, then treating Bunny Lines will be classed as an 'additional area', thus the cost will only be £25.
Our Price Guide has further information.
---
Please do get in touch to arrange a free consultation ...
---