Tear troughs appear under the eye, above the cheek. They appear as we age due to gravity taking effect, and, as we lose facial volume.
Tear troughs can sometimes be the cause of dark circles under the eyes *


Tear trough | under eye treatment will not get rid of under eye bags, however, in some cases,
under eye treatment can help to disguise eye bags *
* a consultation will confirm if this is the case
Dermal Fillers&nbsp for&nbsp Under Eye Volume
---

Tear Troughs
The volume in this area can be reinstated with just a small amount of Dermal Filler such as Restylane Vital® or Teosyal® Redensity II.
Treating the cheek area with a volumiser such as Teosyal Ultra Deep, Teosyal Ultimate or Restylane Defyne™ can also improve the appearance of the under eye area.
Skin-boosters & Skin-needling&nbsp for&nbsp Under Eye Hydration & Integrity
---
The hydration and integrity of the skin under the eye can be improved with Restylane Vital Light, Juvederm Hydrate® or with skin-needling treatments.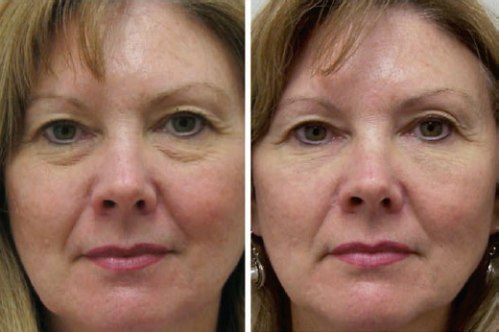 Under Eye Tear Troughs
* The tear trough area must be treated with great care. Treatment should only be carried out by a trained, experienced practitioner. An appropriate treatment plan for your individual needs will be formulated during your complimentary in depth consultation.
Most treatments utilising&nbsp Dermal Fillers &nbspcan now be administered using cannulas: this is an exciting new mode of treatment appropriate for most areas of the face, at no extra cost. Our expertise in this procedure offers clients a very minimal amount of swelling and usually no bruising; clients can carry on with their everyday lives without having to plan extended 'down time'.
Thread Lift Treatment for Under Eye Tear Troughs
---
This area can also be treated with PDO Threads. These deliver, natural looking results, but are minimally invasive. They are carried out in clinic with almost no down time, save the possibility of some minor bruising.
Please see our PDO Thread Lift page for further information.
Under Eye Tear Trough Treatment for Men
---

Dark Circles Under Eye
Tear trough treatment also produces equally effective under-eye results for men.
Mens Tear Trough Treatment - show more
Tear Trough - Treatment Cost
---
Tear trough treatment cost is from £ £350:
please see our treatment Price Guide for further details on our treatment prices.
Please do get in touch to arrange a free consultation ...
---