On this page, we answer some of the more commonly asked questions with regard to Dermal Filler Treatments. If we have not covered a question that you have, please do feel free to get in touch - we will be happy to help ...
Who is Qualified To Administer Facial Dermal Fillers?
---
Only a medically qualified health professional should ideally carry out a dermal filler treatment ( Aesthetic Nurses, Plastic Surgeons, Cosmetic Doctors, Dermatologists or Cosmetic Dentists ) : they posses the correct skill set to deal with any situations that your treatment may present.
Your practitioner should have undertaken a variety of specific, recognised training courses for the treatment you are having - ask to see their relevant training certificates and qualifications.
Are Dermal Fillers Safe?
---
Yes, the Dermal Filler products themselves are completely safe. At Karen Lockett Clinics, we only use biodegradable dermal fillers; these are well tolerated, with an established safety record.
In terms of the treatment itself, please read the guidance provided on the Finding a Clinic & Practitioner Advice page - this will help keep you safe.
Are There Any Side Effects To Dermal Filler Treatments?
---
In the case of the Restylane® range of fillers, more than 11 million treatments have been performed since their launch in 1996; product related reactions are rare.
There is of course the possibility of injection related reactions which may occur after any injectable treatment, but they typically resolve spontaneously 3-10 days after treatment. These reactions can include, but not necessarily restricted to: redness; swelling; pain; itching; bruising or tenderness at the injection site.
Post lip enhancement in particular, you will experience a certain amount of swelling, this typically reduces after two to three days; however, there is the possibility that you may experience some swelling for up to a week.
In the very rare instance of a more pronounced reaction following any treatment, or, if mild reactions last longer than 2 weeks, you should contact your practitioner.
During your in-depth pre-treatment consultation with Karen, any possible post treatment side effects will be discussed fully.
Are Dermal Fillers Permanent?
---
No, the dermal fillers that we use in our clinics are not permanent; they are biodegradable, and typically last 6-18 months (dependant on which product is used, and for which indication). The duration of individual fillers will also depend on factors such as, the individual's skin type, skin condition, lifestyle and age.





How Long Do Dermal Fillers Last?
---
As mentioned above, dermal fillers typically last 6-18 months, however a 'top-up' treatment is recommended 6-12 months after your initial dermal filler treatment - this will ensure an optimal and long lasting result.
This will be discussed during pre-treatment consultation with Karen and a treatment plan will be formulated to include when a follow-up appointment may be appropriate.
Do I Need A Skin Test Prior To Dermal Filler Treatment?
---
All the fillers used in our clinics are of a biocompatible formulation, so NO allergy testing is required before treatment.
Is Dermal Filler Treatment Painful?
---
At Karen Lockett Clinics, all of the dermal fillers that we use contain Lidocaine: a product which has the effect of numbing the injection area. The Lidocaine, together with a topical anaesthetic which we apply to the skin prior to treatment, will provide a more comfortable treatment.
Issues concerning possible discomfort during treatment will be discussed during consultation.
Can I Have A Dermal Filler Treatment If I Am Taking Medications?
---
If you are taking medication, even non-prescription medication, please inform your practitioner.
A detailed medical history will be taken at consultation, where any possible concerns will be raised and discussed.
How Quickly Can I Resume My Normal Activities After A Dermal Filler Treatment?
---
Most treatments carried out at Karen Lockett Clinics have minimal, or no, 'down time' attached to them. Where there are possible exceptions to this, all aspects will be discussed at length during your consultation.
When necessary, aftercare instructions are provided for you to take away with you.
---
For further information on matters raised on this page and how to avoid bad practice
please see
Finding a Clinic & Practitioner Advice
Please see our Dermal Fillers section for additional information.
If you have a question not answered on this page, please do get in touch - we will be happy to help ...
---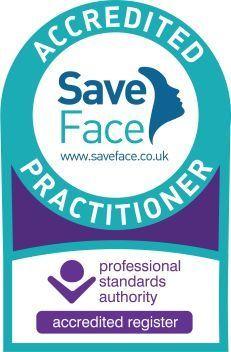 The Sign of Safe Non-Surgical Cosmetic Treatments