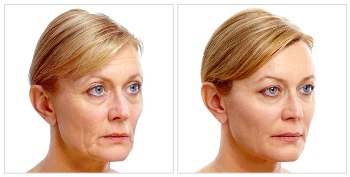 Dermal Fillers
Dermal fillers are a great anti-aging and enhancement cosmetic treatment, not only helping to restore the health of our skin, but also enhancing facial beauty.
A dermal filler can return the contours of our face to their former youthful appearance, getting rid of wrinkles, lines and folds, and revolumising where needed.
Not just an anti-aging treatment - a facial dermal filler can be precisely placed into an area of the face that requires volume, smoothing, sculpting or enhancement.
Dermal Fillers&nbsp - &nbspTreatment Areas
---
Dermal fillers provide many treatment options:-
Wrinkles, lines & folds

---

dermal fillers help

soften

fine lines;


plump

out medium to deep lines, wrinkles and folds.


Enhancement, shaping & sculpting

---

a dermal filler can be used to

contour

the face;


revolumise

the cheeks and chin;


augmentation

or

enhancement

of lips;


define

the jawline.


Hands

---

dermal fillers are also an excellent

anti-aging

treatment for the hands
- revolumising to get rid of tell-tale ridges, lines and wrinkles.
What are Dermal Fillers?
---
The majority of dermal fillers used by UK practitioners are hyaluronic acid based products. Juvéderm® Restylane® and Teosyal® are all hyaluronic acid products. Hyaluronic acid is a natural 'wonder' component found in abundance in our own skin - especially in youth.



If you would like to know more about hyaluronic acid, it's properties, and the amazing benefits it brings to our skin, we have a section dedicated to it on our lip fillers page.
---
Sculptra® is not a hyaluronic acid. Strictly speaking, Sculptra is not actually a dermal filler, it is a collagen stimulator - poly-l-lactic acid - this treatment stimulates production of your body's own collagen to re-create lost volume: a more gradual and natural anti-aging process.

---
Radiesse® effectively sits in-between Sculptra and the hyaluronic acid products - calcium hydroxylapatite microspheres - it is part dermal filler, part collagen stimulator. Radiesse® initially behaves like a dermal filler adding instant volume, also simultaneously stimulating collagen to remain in place once the dermal filler has naturally been absorbed by the body.

---
Dermal fillers themselves have different thicknesses: from lightweight, to dense. These differing properties enable the dermal filler injection to be applied in a variety of ways - this allows us to create the desired result.
Dermal Fillers&nbsp - &nbspTreatment for Men
---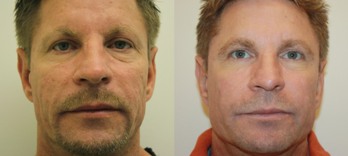 Dermal Filler for Men
Dermal filler treatments, are just as suitable for men - producing equally effective anti-aging results, for a more refreshed, youthful look.
Dermal Fillers&nbsp - &nbspTreatment Advice & FAQs
---
Further dermal filler treatment information, advice and FAQs can be found in our &nbspDermal Filler Advice&nbsp area.
Dermal filler cost
---
A facial dermal filler treatment is from £300, dependent on what we are looking to achieve - please see our Price Guide as an indication of costs.
Please do get in touch to arrange a free consultation ...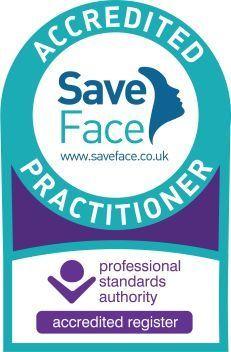 The Sign of Safe Non-Surgical Cosmetic Treatments