Skin needling, or Micro needling as it also referred to, is a safe and increasingly popular skin renewal technique to restore the healthy, youthful appearance of your skin at a fraction of the cost of comparable treatments, such as laser. Skin needling treatment also benefits from minimal, or zero, down time. At Karen Lockett Clinics we use the Medik8® system of needling and skin rejuvenation products in both our clinic and home treatment regimes.
Deeper 'in clinic' treatments are delivered using the Dermapen®, which will accelerate treatment results but may produce some post treatment 'down time'.

Skin needling (also known as Collagen Induction Therapy CIT), is based on the skins natural ability to repair itself whenever it encounters physical damage such as cuts, burns and other abrasions. Immediately after an injury occurs to the skin, our body re-uses the damaged collagen and elastin fibres, as well as other damaged skin components, to produce new structures. Skin needling allows for controlled induction of the skin's self-repair mechanism by creating micro-injuries which trigger new collagen synthesis, yet does not pose the risk of permanent scarring.
Skin needling produces, over time, similar results to 'ablative techniques', such as Fraxel lasers and deep chemical peels, but is much less invasive, and does not require the removal of the surface of the skin. As a result, healing time is shorter and there is no post-treatment sensitivity to UV light.
Skin needling is also one of the few skin therapies that is suitable for treating all skin types, including ethnic skin and the fragile skin around the eyes, mouth and on the neck.
Skin needling - DermaRoller | Derma Pen
---
Ideal for Skin Ageing

---

Helps restore skin firmness and tightness to flaccid skin

---

Helps smooth wrinkles, lines, folds and crows feet

---

Improves the appearance of large pores

---

Thickens and stabilises the dermis

---

Improves skin texture

---

Scarring

---

Helps reduce the appearance of indented acne scars and pits

---

Helps improve scars caused by chicken pox

---

Helps to relax old scars

---

Stretch Marks

---

Can successfully treat stretch marks

---
During consultation we will discuss a treatment plan suitable for your problem; this will include both in clinic treatments and a home care regime in order to achieve the maximum result possible.
Medik8
®

skin needling - Derma Roller
---
The Medik8 skin needling derma rollers that we use at Karen Lockett Clinics have titanium needles - they represent the gold standard in skin needling and deliver the safest treatments.
Medik8 titanium derma rollers have been designed to allow you to get professional results at home, when used as part of the Medik8® skin care regimen. The main purpose of this tool is to enhance the penetration of active ingredients, within the Medik8 range of serums and creams into the deeper layers of the skin. It does this by creating small pinprick 'tunnels' in the skin which allow your skin to absorb the active ingredients in your skin care more effectively.

MediK8 Skin Needling Derma Rollers can help with a variety of skin issues including: facial wrinkles, scars, hyperpigmentation stretch marks and cellulite. However, if you suffer from eczema, acne, rosacea, psoriasis or raised moles/warts in the area to be treated, it is advisable not use this product as it will aggravate your condition.
Dermapen
®

skin needling
---
Dermapen® microneedling pen uses propriety technology to create micro-channels
into the skin: each Dermapen needle tip is made up of a further 12 needles.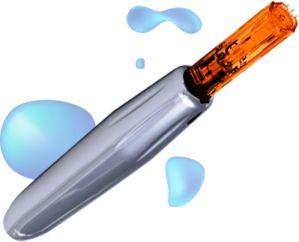 The first thing this does is stimulate the skin's own natural healing process bringing about an increase in new collagen production.
Secondly, the micro-channels created by these micro-needles, carry up to 80% more topical nutrients, feeding the cells in the basal and dermis layers. This increases the level of active ingredients absorbed into the skin, stimulates cellular level repair and accelerates regeneration of the skin's epidermal cells.
The outcome is a reduction in the appearance
of fine lines, wrinkles, sun damage or scarring, skin tone
and texture is improved, with smoother healthier looking skin.
Skin Needling Treatment Cost
---
The price of skin needling treatment is dependent on the size of area to be treated. Prices start from £100.
Please do get in touch to arrange a free consultation...
---