Chemical skin peels improve the appearance of the skin by giving a fresher and more luminous complexion. The chemical peels offered at Karen Lockett Clinics are medium depth skin peels, and so also, reduce uneven pigmentation and acne.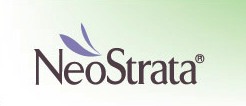 We utilise the PERFECT peel™ and NeoStrata® glycolic acid skin peels; both are made up of various acids which are designed to remove dead skin cells from the surface of the skin and promote new cell growth.
Medium Skin Peels
---
There are three types of peel:-&nbsp superficial or light,&nbsp medium&nbsp and&nbsp deep.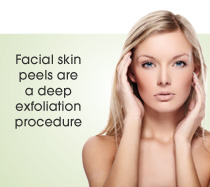 Medium peels are used to remove skin cells from both the top and middle layers of the skin (the upper part of the dermis). Chemical peels should always be performed by qualified healthcare professionals.
Once a single peel treatment, or course of peels, has achieved the desired effect, maintenance treatments can be carried out every six to twelve months to maintain the effect.
What is a Chemical Skin Peel good for?
---
When a chemical skin peel is used in conjunction with effective home skin-care products,
a peel can improve the appearance of :-
---

fine lines and wrinkles

---

mild to moderate acne

---

superficial acne scarring

---

dark spots

---

hyperpigmentation

---

the skin's clarity & the skin's brightness

---
Facial Skin Peel Result
---
See more skin peel results
What is the 'chemical' in chemical skin peel? | What is the acid used in a chemical skin peel?
---
The acids used in chemical skin peels tend to be those produced by nature herself - milk and fruit sugars:
glycolic acid - sugar cane

---

citric acid - citrus fruits

---

tartaric acid - grapes

---

malic acid - apples

---

lactic acid - milk
Cleopatra knew that bathing in asses' milk made her skin beautiful; what she wouldn't have known, was that it was due to the lactic acid in the milk. It was the owners' of the NeoStrata company - Drs. Van Scott and Yu - who realised the beneficial link between this group of acid compounds and healthy skin condition.
Are Chemical Peels Safe? | What are the risks with Chemical Peels?
---
Chemical peels are usually safe treatments if performed by someone experienced and qualified, however there are some risks, including:-
---
your skin may appear darker or lighter than normal after treatment, which can be permanent;
certain skin types can be more susceptible to this hyperpigmentation


if you have had cold sores in the past, there is a chance the treatment could cause them to reoccur;
a course of Acyclovir may be prescribed prior to treatment in this case


you may develop scarring or an infection after treatment, although this is very rare
---
Medium peels are only left on the skin for a few minutes. You may experience a slight 'short lasting' burning or stinging sensation during the application of the peel. The skin may go brown or red, and then peel in the days following treatment.
Your skin will also be more sensitive to the sun as it heals, so you will need to use a facial cream with a high SPF following treatment.
During consultation all relevant details will be discussed and we will advise you about necessary aftercare to reduce the risk of side effects and complications.
Please do get in touch to arrange your complimentary consultation...
---