Whether it be giving you a little more fullness in your lips, softening vertical lip lines, or, maybe getting a more defined shape, lip fillers are the perfect lip enhancement treatment, whilst, maintaining a natural look (our preferred result). Just a little correction with a lip filler to achieve balance in an irregular lip shape, or a small tweak to lift a sad mouth corner, can make a big difference in the lip area.
Lip Fillers
Before and After a Lip Injection Treatment
As we get older our lips naturally lose their definition and become thinner through volume loss - little wonder then, that we associate plump and fuller lips with appearing young. Lip augmentation, if carried out sympathetically, can really produce a more youthful look.
Further information on lip augmentation and lip enhancement, can be found on our dedicated Lip augmentation page.
Lip injections are carried out using an ultra-fine needle or cannula - all our lip fillers contain a local anaesthetic called Lidocaine, this provides a more comfortable treatment .
At Karen Lockett Clinics all our lip fillers are 100% biodegradable hyaluronic acid (HA) dermal fillers - naturally absorbed into the body.
Hyaluronic Acid (HA)
---
Whilst the 'acid', in hyaluronic acid, may sound a little alarming, it is completely natural and an essential part of our tissue. In fact, especially as far as ageing is concerned, it is arguably one of the most precious molecules in our body.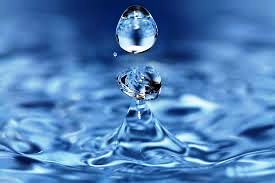 Hyaluronic Acid is a 'super' hydrater
With the ability to attract and hold a 1000 times it's own weight in water, this gel like super cushion within our own collagen performs wonders:
hydrating our skin and hair; cushioning nerves and joints; maintaining skin elasticity; stimulating collagen production; hyaluronic acid even performs antibacterial and antioxidant activities.
No other organic substance is known to retain as much water as hyaluronic acid, making it the best moisturiser, and of course, perfect for smoothing and softening our skin, reducing wrinkles, lines and imperfections.
As we get older, our bodies produce less of this little wonder molecule, so much so, that by the time we reach our mid-40s we are only producing half the hyaluronic acid that our body requires, so it's great to top-up.
Juvéderm VOLBELLA
®
Juvéderm® VOLBELLA® is a specialised lip filler from Allergan - the company that produces Botox and Vistabel. VOLBELLA is the latest product to be released into the Juvéderm range of dermal fillers

VOLBELLA is presented in the form of an ultra smooth gel which has a soft and natural feel, smoothing wrinkles, adding definition to the lips and to the outline of the mouth.
Juvéderm - again is a 100% biodegradable Hyaluronic acid filler, which will attract and hold moisture for up to a year.
Restylane Kysse™
While most Restylane® products are flexible and versatile when it comes to areas of treatment, Restylane Kysse has been developed to specifically treat the lip tissue.
With Restylane Kysse you can build subtle volume, add softness and smoothness, and restore the natural hydrobalance of your lips, all in one simple revitalising treatment. It is an easy refreshment that gives you instant and natural results.

A subtly different lip treatment
We prefer to achieve symmetry, and a balanced look, rather than sizeable impact. Restylane Kysse is tailor-made to create subtle, but still noticeable improvements, and above all, natural looking results.
It has been clinically proven to be long lasting, on average 8-12 months, and is well tolerated.
As with all lip treatments, there will be an element of initial post treatment swelling which settles usually within 2-5 days.
Restylane Kysse has the addition of lidocaine, as do all our lip fillers, to provide a more comfortable treatment experience.
Teosyal
®

Kiss

Teosyal® Kiss is a highly viscous dermal filler, which boasts high filling power for the lips. It is designed for reshaping lip contours, increasing lip volume, treating wrinkles around the mouth, supporting lip corners and rehydrating the lips.

Teosyal Kiss is injected into the deep dermis level of the lips, and provides up to 12 months of enhanced fullness and shape. Results are immediate, and no skin test is required due to Teosyal being 100% biodegradable, being naturally absorbed over time.
Teosyal Kiss is specially formulated to help prevent premature break down, providing results for as long as possible.
For an extended result, or in some cases an extra treatment in the form of a smaller top-up, a follow-up injection is possible between 6 and 9 months after the initial treatment.
Lip Fillers -- Cost of Treatment
---
A Lip Filler treatment is priced from £200, dependent what it is we are looking to achieve.
Our Price Guide provides information on all of our treatment costs.
---
Please do get in touch to arrange a free consultation...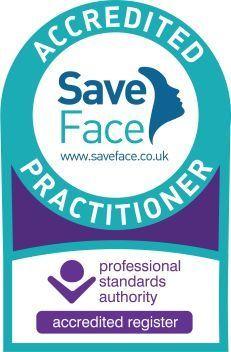 The Sign of Safe Non-Surgical Cosmetic Treatments