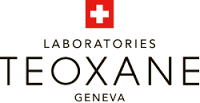 The Teosyal® dermal filler range are wrinkle filling and volumising injectable treatment products, containing 100% non-animal origin, resorbable, hyaluronic acid. Teosyal is manufactured in Switzerland, using the patented cross linking Resilient Hyaluronic Acid Technology; this makes them highly efficient and long lasting.
With the Teosyal range, it is possible to redefine and redesign the lines and contours of your face as gently and naturally as possible.
Teosyal
®

&nbsp TRIPLE ACTION
---
1. Teosyal

®

&nbsp FILLSTeosyal

®

is injected under the wrinkle, to raise it from the inside, instantly making it disappear thanks to the volume created. 98% satisfaction in terms of wrinkle-filling effect*

---

2. Teosyal

®

&nbsp RESTORES VOLUMEIt plumps up and re-sculpts the face, redefining its contours to combat skin sagging. 98% satisfaction in terms of volume-boosting effect*

---

3. Teosyal

®

&nbsp REVITALISESTeosyal

®

&nbsp promotes deep-down hydration and revitalisation of your skin.

---
In 2011, Teoxane added 0.30% Lidocaine to their range in order to provide patients with a more comfortable experience.

The complete range of filling products enables the practitioner to tailor the product to the individual needs of the patient.
The Teosyal
®

Dermal Filler Range
---
Teosyal Pure Sense First Lines

for the correction of superficial wrinkles and skin breaks

---

Teosyal Pure Sense Global Action

treatment for the filling of linear facial wrinkles such as slight or moderately marked nasolabial folds and lines around the mouth

---

Teosyal Pure Sense Deep Lines

treatment to fill deep facial wrinkles

---

Teosyal Touch Up

treatment for filling moderate facial wrinkles and for interim touch up sessions

---

Teosyal Pure Sense Kiss

lip enhancement, balance and contour. Its smooth consistency creates a natural long lasting result for increased patient satisfaction

---

Teosyal Pure Sense Ultra Deep

gentle re-sculpting for precision to augment the cheeks, cheekbones and facial contours. To correct mild ptosis and to fill deep facial wrinkles on thick skin areas

---

Teosyal Pure Sense Ultimate

a unique volumising product recommended for restoring volume in wide areas of the face

---

Teosyal Pure Sense Redensity I

a new treatment between mesotherapy and filling. This innovative product has been developed to provide the skin with all the components it needs to shine and preserve its radiance

---

Teosyal Pure Sense Redensity II

latest generation of fillers which has been specifically formulated to treat eye circles. It rejuvenates this sensitive area with long lasting correction and excellent clinically proven tolerance
Dermal filler cost -- Teosyal
®
---
The price of facial dermal filler treatment is dependent on what we are looking to achieve and starts from £300 - please see our Price Guide as an indication of costs.
Please do get in touch to arrange a free consultation ...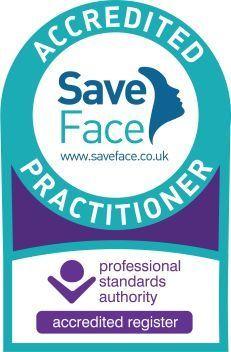 The Sign of Safe Non-Surgical Cosmetic Treatments