HIFU face & body sculpting is a non-invasive treatment, for skin toning, lifting and tightening. HIFU can also be used for removing stubborn body fat.
HIFU offers an effective and non-scarring alternative to a surgical face lift, with no 'down time'. It is truly a remarkable breakthrough in technology which works in a similar manner to Ultherapy, but at a more affordable price - a very exciting new treatment option.
HIFU is excellent at tackling skin laxity; it lifts and tightens skin by stimulating the body's own natural collagen. It is particularly good at tightening the skin in the under chin and on the neck area.
HIFU can also contour the face and body through the breakdown of fat (lypolysis). Treatable areas include, the abdomen, hips, arms and legs.
HIFU is the only FDA approved treatment with a specific intent for improvement of lines and wrinkles on the face and décolleté.
What is HIFU and how does HIFU work?
---
HIFU uses the power of Ultrasound to lift and tighten the skin.
Ultrasound is a form of energy that is significantly different from light modality treatments such as, IPL and Lasers, or Electrical (Radio-Frequency) energy. HIFU bypasses the skin's surface, penetrating at deeper depths and at higher temperatures than Radio Frequency for example, treating beyond the Dermis and Foundation layers to precisely treat the optimal target area where the skin's collagen resides. The skin's natural healing ability is stimulated, promoting new collagen formation and tissue rejuvenation.
A lifting and tightening of the skin occurs, bringing about a noticeable fine line and wrinkle reduction.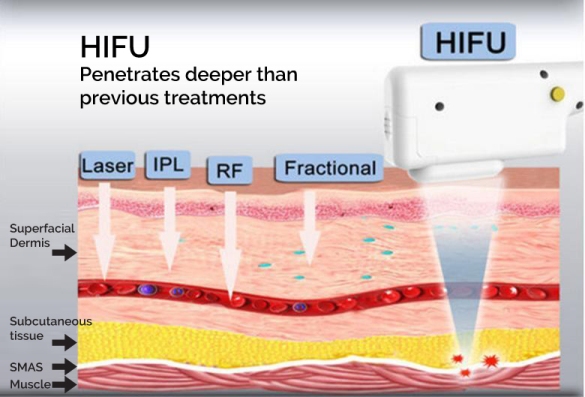 Fat cells can also be broken down by the ultrasound energy. If this is the treatment intention, then the liquid fat that is released is processed via the liver, as it would if it was fat from digestion and removed via the immune system.
This treatment can provide improved definition of facial and body contours.
HIFU treatment areas - what and where can HIFU treat?
---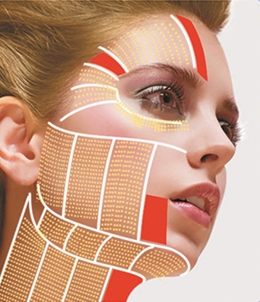 HIFU - Facial Treatment
HIFU facial treatments for (but not limited to):-
Forehead lines

---

Eyebrows

---

Eyes

---

Cheeks

---

Smile lines

---

Jaw line improvement

---

Double chin reduction

---

Neck sagging & line reduction

---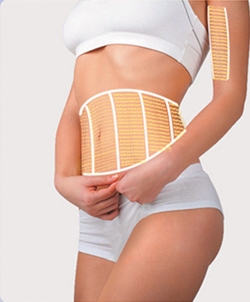 HIFU - Body Contouring Treatment
HIFU body contouring example areas:-
Décolleté

---

Arms such as 'Bingo Wings'

---

Back

---

Waist - 'Love Handles'

---

Stomach

---

Buttocks

---

Thigh - Inner & Outer

---

Hip

---

Leg

---
HIFU treatment - before & after results
---
Under chin HIFU treatment of 58 year old lady &nbsp-&nbsp Before and at four weeks
HIFU treatment of 70 year old lady &nbsp-&nbsp Skin tightening of upper arm &nbsp-&nbsp Before and at four weeks
HIFU treatment of 68 year old lady &nbsp-&nbsp Upper arm treatment (Bingo wings) &nbsp-&nbsp Before and at six weeks
HIFU treatment of 58 year old lady &nbsp-&nbsp Left flank lypolysis (Love handle reduction) &nbsp-&nbsp Before and at four weeks
HIFU treatment procedure and post-treatment information
---
Treatments take from 30 - 90 minutes and often only 1 treatment is required.
Some results can be seen immediately, optimum results are usually seen around 3 months, but can continue to build up to 6 months.
Following treatment there can be some mild redness which usually settles quickly and some tenderness which may last for 14-21 days.
Normal daily activities can be resumed immediately.
How long does a HIFU treatment last?
---
A typical HIFU treatment result, lasts on average for one year.
HIFU treatment cost
---
HIFU treatment starts at £300 for an under chin lift; please see our Price Guide for further information, or, given the number of treatment options available, please feel free to get in touch to arrange a complimentary consultation ...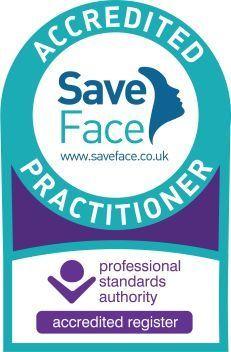 The Sign of Safe Non-Surgical Cosmetic Treatments