Age, sun exposure and smoking can all cause fine lines and wrinkles to develop, and your skin may become more fragile and less elastic as a result.
As we age the hyaluronic acid (HA)* content of our skin – which is so important for water retention – decreases. This brings about a dehydrating effect on the skin, causing a lack of elasticity and resulting in the appearance of fine lines and wrinkles.
Oil-producing (sebaceous) glands become less active, and skin becomes drier. Over time the face also loses fat, so skin looks less plump and smooth, and because the number of blood vessels decrease, the skin loses its youthful tone and appearance.
As well as these changes taking place, the stresses and strains of everyday life and gravity are also at work, pulling at the skin and causing it to sag.
Hyaluronic acid, a naturally occurring sugar, that has high moisturising properties and adds volume to the overall structure of the skin. As far as ageing is concerned, it is one of the most precious molecules in our body: no other organic substance is known to retain as much water as hyaluronic acid, making it the best of moisturisers, ideal for softening and smoothing our skin - reducing wrinkles, lines and imperfections.
As mentioned earlier, sun damage is a major factor in skin damage and aging. The photo above, published in The New England Journal of Medicine, shows the face of a New York delivery driver. Following years of being exposed to the sun through the side window of his lorry. The sun damage to the one side of his face, quite dramatically demonstrates the ageing effect that the sun has on the skin.
Note, that as well as the development of quite severe lines and wrinkles, the skin on the sun damaged side of his face is sagging due to the destruction of the elastic fibers in his skin.
---
Please do get in touch, arrange a free consultation, and let's see if we can be of help ...
---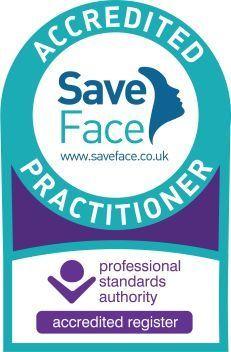 The Sign of Safe Non-Surgical Cosmetic Treatments