Karen has been helping her clients maintain a more youthful look with Botox® treatments since 2000, when Karen Lockett Clinics was founded.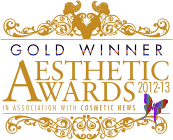 With over 21 years specialising in injectable anti-ageing treatments and 1000s of Botox injections performed, together with time served as a national trainer in the techniques of injectable cosmetic treatments and experience in the field of cosmetic surgery, Karen is one of the most experienced non-surgical aesthetic practitioners, not only in Monmouthshire & the Wye Valley, but Wales and the UK ...
Karen was honoured to win Gold at the Cosmetic News, Aesthetic Awards 2013, in recognition of her achievements.
A natural looking result, professional and honest advice, from a caring expert ...
---
Botox or Anti-wrinkle treatment by injection?
---
You will have indicated an interest in Botox treatment, to have found this page: it may be Botox treatment that you are specifically interested in, or, it could be that you are referring to Botox in it's generic term for an anti-wrinkle treatment by injection. If you are looking to get rid of fine lines or wrinkles through an injectable treatment, then there are a few alternative anti-wrinkle treatment product options, other than Botox, available. To find out more, please go to our &nbspAnti-wrinkle Treatments&nbsp page as a next step.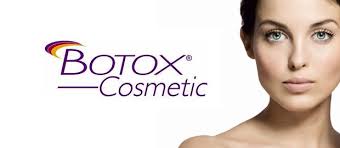 If it is 'specifically' Botox treatment that you are interested in, then you may prefer to go directly to our Botox® page for further information.
---
We also have further advice & FAQs relating to Botox, and the alternative wrinkle relaxing treatment products, on our Anti-wrinkle Treatment FAQs page.
---
Monmouthshire Clinic
---
Our Monmouthshire clinic is located in Monmouth town, with it's convenient A449/A40/M50 road links. Monmouth is not only convenient for the principal towns of Monmouthshire - Abergavenny, Chepstow and Usk - but also for nearby Ross-on-Wye, the Forest of Dean and Herefordshire too ...
Monmouth itself is a lovely town and being within the Wye Valley also, it is a great place to spend time before, or after, your treatment.
Please visit our &nbspMonmouth Cosmetic Skin Clinic&nbsp page for further information on this clinic
and to arrange a free, no obligation, consultation ....
---