Since founding Karen Lockett Clinics in 2000, Karen has been helping her clients look their best with aesthetic anti-aging and enhancement treatments such as lip fillers, anti-wrinkle and dermal filler injection treatments. In the 'early years', the majority of Karen's cosmetic injection treatments were carried out in the Swansea clinic , and those clients, are still valued clients today ....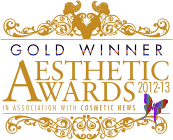 Specialising in non-surgical cosmetic treatments for over 21 years, time served as a national trainer in dermal filler techniques, coupled with previous years' within the cosmetic surgery field, Karen is one of the most experienced aesthetic practitioners, not only in Swansea, but Wales and the UK as a whole ...
As recognition of her achievements, Karen was honoured to win Gold at the Cosmetic News, Aesthetic Awards in 2013.
Our Swansea clinic is located in 'the heart' of Swansea city, with all it's convenient travel links to Neath, Bridgend, Carmarthen and West Wales. With Swansea's regional shopping centre and waterfront, the Gower and Mumbles close-by, it is a great place to spend time before, or after, your treatment.
---
SWANSEA Cosmetic Skin Clinic -
TREATMENTS available
---
Dermal Fillers
Lip Fillers
Thread Lifts
Skin Boosters
Chemical Peel
Hyperhidrosis
Skin Treatments
Micro-needling
Microsclerotherapy
---
SWANSEA Cosmetic Skin Clinic -
LOCATION
---
---
SWANSEA Cosmetic Skin Clinic -
CONTACT
---
For further information, arranging a consultation or an appointment, please use our:
Or if you prefer, please feel free to use any of the contact methods below:
| | |
| --- | --- |
| email: | kl@klclinics.co.uk |
| telephone: | 0800 019 3355 |
| | 0044 (0)1291 690 128 |
---
Our office open hours are:
| | |
| --- | --- |
| Monday to Friday | 09:00am - 19:30pm |
| Saturday | 10:00am - 14:30pm |
| Sunday | Closed, sorry |
---
Our Swansea clinic open hours are*:
| | |
| --- | --- |
| Tuesday to Friday | 10:30am - 17:00pm |
| Saturday | 11:00am - 16:00pm |
| Sunday & Monday | Closed, sorry |
---
* In order to personally carry out consultations and treatments, Karen moves between
our various clinics: please get in touch, to find out when she is in your preferred clinic
---
SWANSEA Cosmetic Skin Clinic -
CONSULTATION & TREATMENT
---
It is important to us that our clients receive the very best: it will always, and only be Karen herself, who conducts your initial consultation; who will prescribe and expertly administer your treatment; who will carry out any post-treatment follow-up. This ensures continuity of care is always maintained.
---
Please feel free to get in touch - we look forward to hearing from you.
---