Karen has been helping her Swansea clients, by getting rid of fine lines & wrinkles with Botox® treatments, for a more youthful look, since 2000. In those 'early years', the majority of Karen's Botox treatments were carried out in the Swansea clinic, and those clients are still valued Botox clients today ....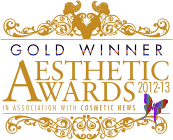 With over three years served as a national trainer in injectable cosmetic treatment techniques, together with formative years within the medical cosmetic surgery field and over 18 years carrying out non-surgical cosmetic treatments, Karen is one of the most experienced aesthetic practitioners, not only in Swansea, but Wales and the UK as a whole ...
Karen won Gold at the 2013 Cosmetic News Aesthetic Awards, as recognition of her achievements.
Friendly, honest advice, with a natural looking result, from a caring professional.
---
Botox or Anti-wrinkle treatment by injection?
---
It is likely you will have expressed an interest for Botox in Swansea, to have found your way on to this page. It may be, that it is specifically a Botox treatment that you are interested in, or it could be that you are referring to Botox as a generic term for an anti-wrinkle treatment by injection. If you are looking to get rid of fine lines or wrinkles through an injectable treatment, then there are other anti-wrinkle treatment product options, other than Botox, available. To find out more, please go to our &nbspAnti-wrinkle Treatments&nbsp page as a next step.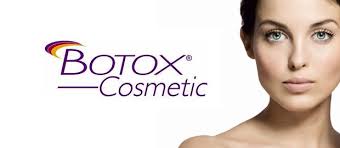 If it is Botox treatment that you are 'specifically' interested in, then you may prefer to go directly to our Botox® page for further information.
---
We also have further advice & FAQs relating to Botox, and the alternative wrinkle relaxing treatment products, on our Anti-wrinkle Treatment FAQs page.
---
Swansea Botox Clinic
---
Our Swansea clinic is located in 'the heart' of Swansea city, with all it's convenient travel links to Neath, Bridgend, Carmarthen and West Wales. With Swansea's regional shopping centre and waterfront, the Gower and Mumbles close-by, it is a great place to spend time before, or after, your treatment.
Please visit our &nbspSwansea Cosmetic Skin Clinic&nbsp page for further information on this clinic and to arrange a free, no obligation, consultation ....
---